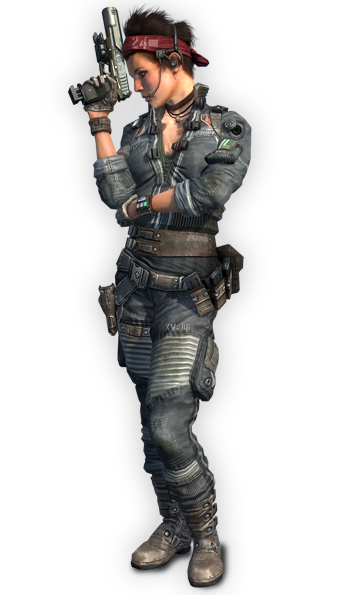 The Sarah is an MCOR character appearing in Titanfall.
Summary
[
]
Sarah is the main character of Titanfall, and was previously known as "The Protagonist". Her likeness can be seen in the promotional artwork for Titanfall.
As a child, Sarah lost several close members of her family to incidents in which the IMC displaced Frontier citizens by force. As a result, she vowed to take revenge on the IMC at every possible opportunity, refusing to rest until they have been removed from the Frontier. For most of her career, she served in Covert Operations for the Militia, before moving into the command ranks of the Militia's Marauder Corps. Her long list of successful attacks on IMC installations landed her on the IMC's High Value Target List, where she remains listed as one of the 50 most dangerous Militia operatives still at large.
Screenshots
[
]